Have a question for the buyer? Want to share new or updated contact information? Use the Questions for Buyer feature to reach out to your customers directly through Fairmarkit.
From the email you receive for the request, click on the View Details button to access the request form directly.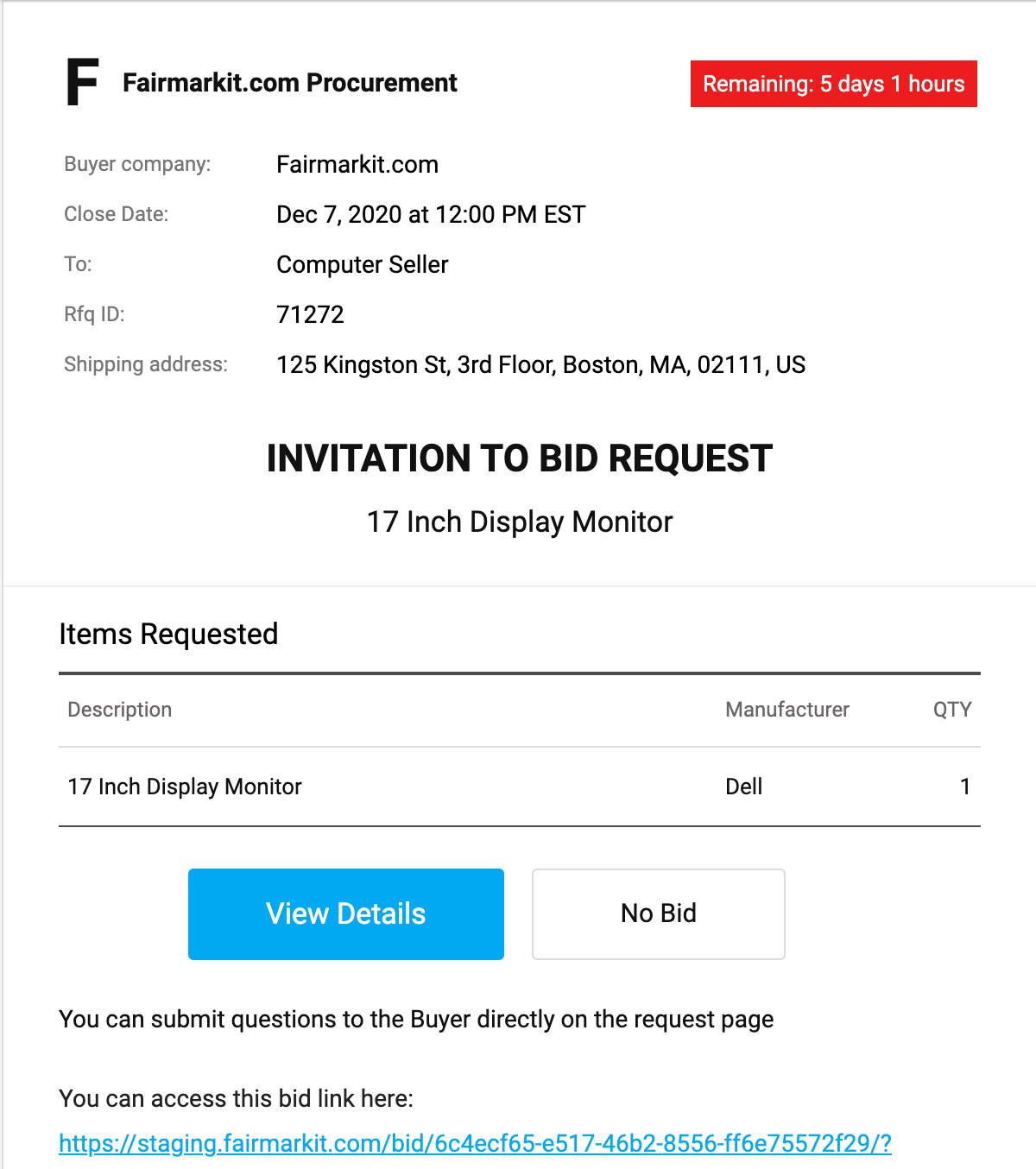 Once on the request form, scroll to the bottom of the page to access the Questions for Buyer section.
Type your message into the field, then click the Arrow button at the end of the field to notify the buyer of your message.
When the buyer replies, you will receive an email notification that will return you to the request form to review their response. If you have a Fairmarkit Supplier Portal account, you can also see your messages there, as well as set up Desktop Notifications. Learn more about this in our article on the Fairmarkit Supplier Portal.
Please do not hesitate to reach out to us at suppliers@fairmarkit.com if you have any questions.