We are excited to launch the onboarding journey for suppliers. As an Admin user, you can now update your company information, including user contacts, certifications and offerings to help customers discover you more and receive invites to more relevant events.
Company Info

section allows suppliers to update basic information about their company and update their company logo.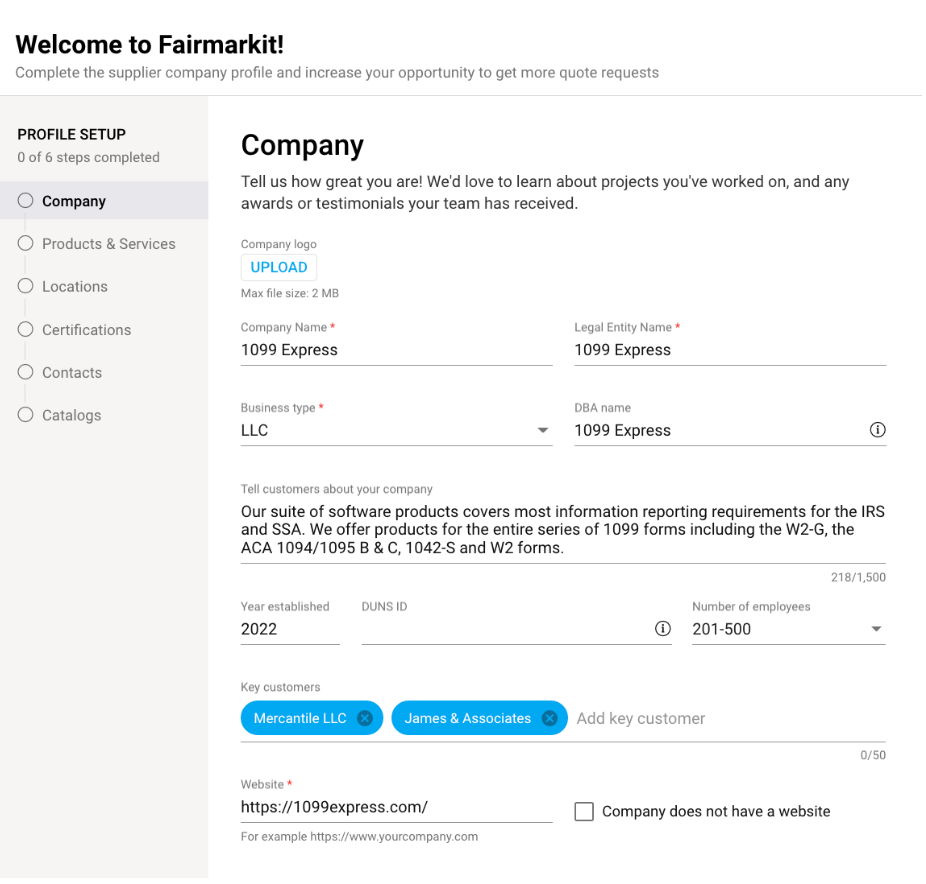 Products & Services section

allows suppliers to update the type of offerings they can provide along with specific information on coverage region as well as showcase their capabilities by uploading case studies or customer testimonials.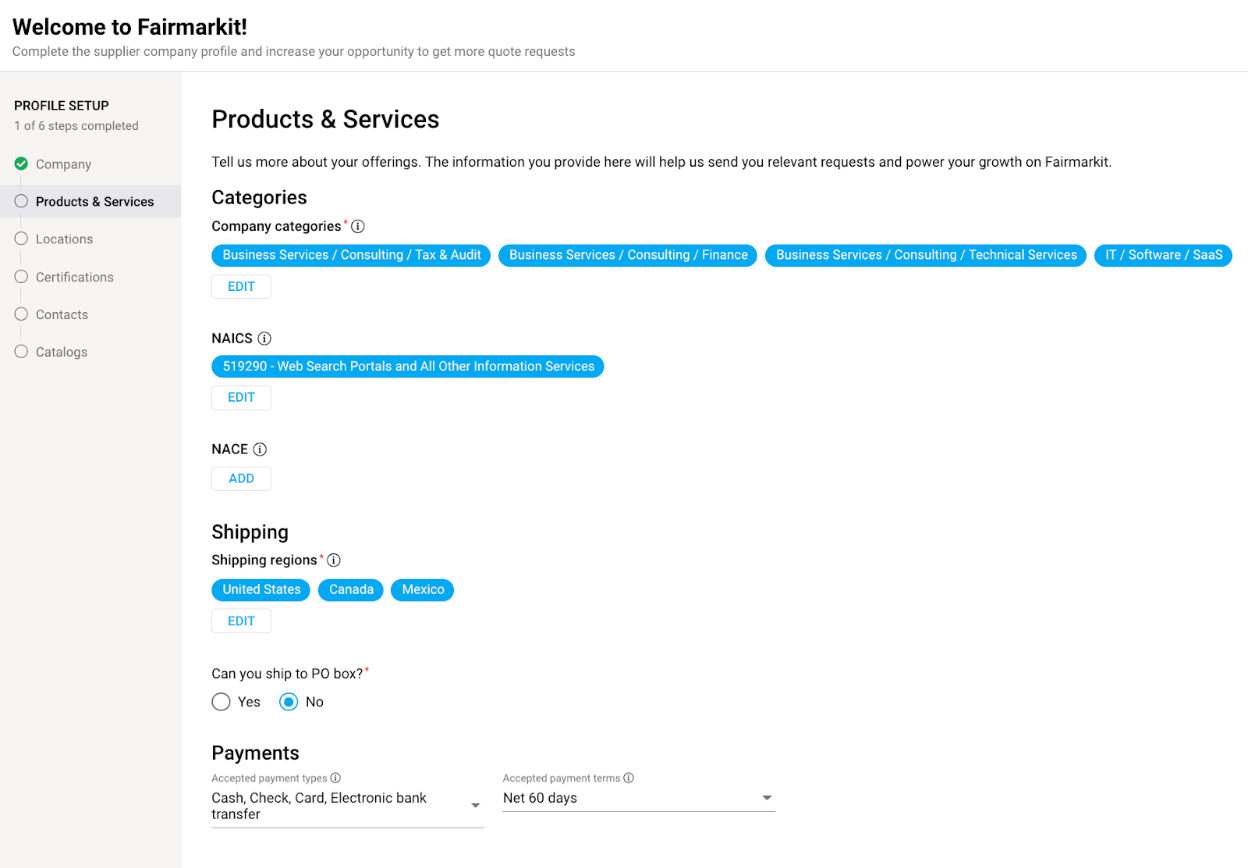 Locations section

will let you update all the locations you are physically located and highlight the location type to help customers know your geographic presence.

Certification section

provides you with an opportunity to showcase the credentials you may have across diversity, sustainability, quality and security.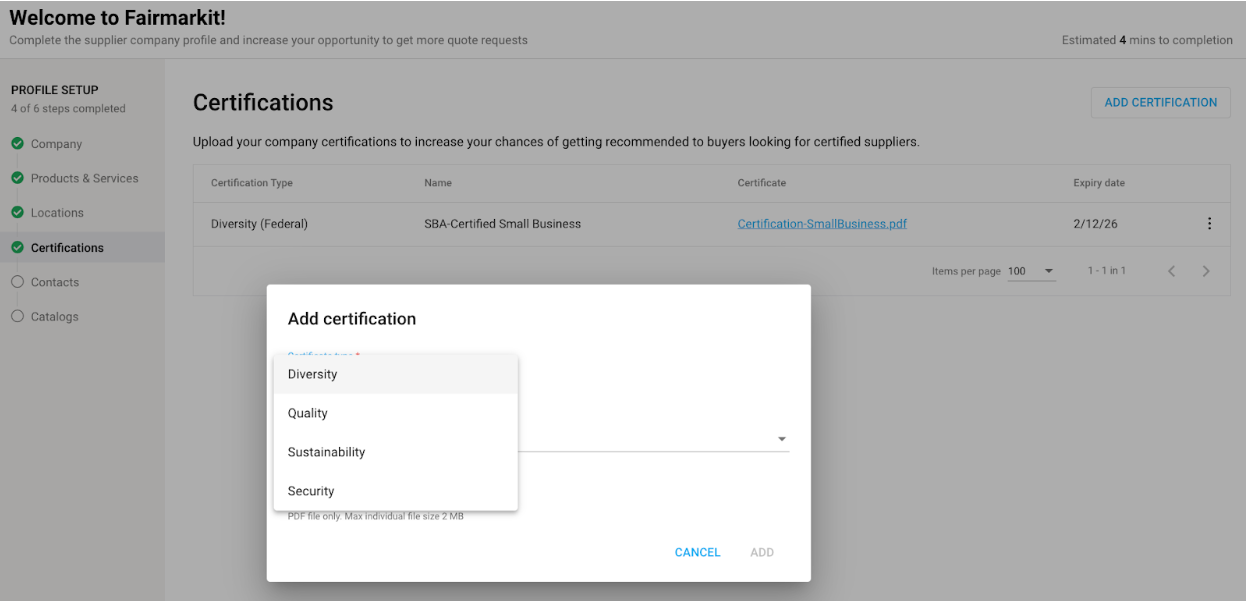 Contact section

lets supplier admins to easily manage the right users who need to receive events emails and deactivate those who should not in one place.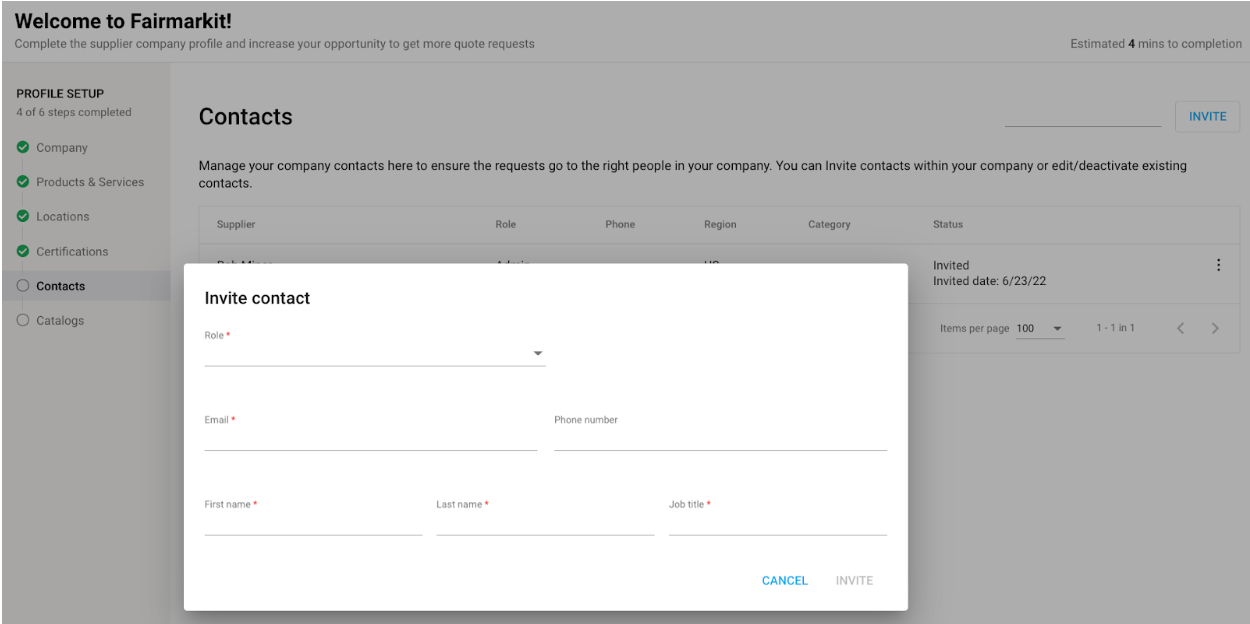 Catalog section

allows you to upload your product catalog which will help Fairmarkit recommend and send you relevant invites saving you time and providing you opportunity to grow.